Atomic Dog Apparel
Atomic Dog is one of our favorite lines of apparel (for humans), launched last year, by Sara Laskow who lives in LA with her husband, young daughter and two dogs – Maggie and Salty.
Inspired by a friend who runs t-shirt company Rescue Strong, Sara launched Atomic Dog as a way to be able to support rescue organizations after she had her daughter, Molly, and couldn't be as hands-on. A portion of all proceeds go to various rescue organizations close to Sara's heart.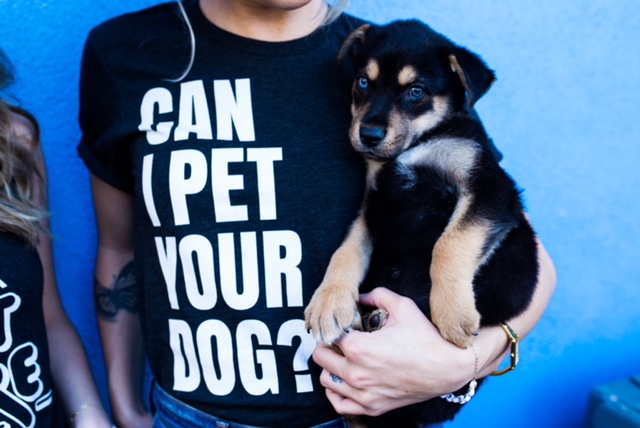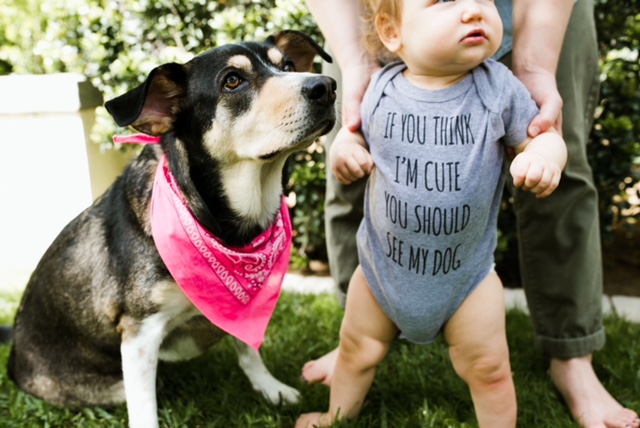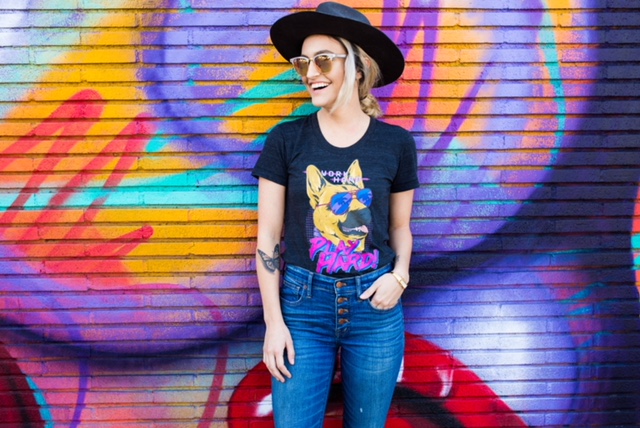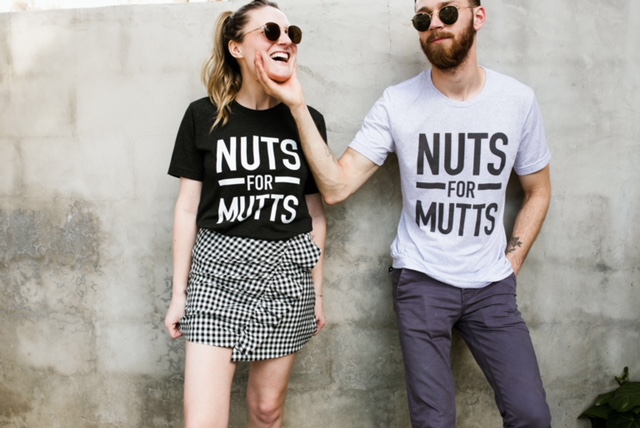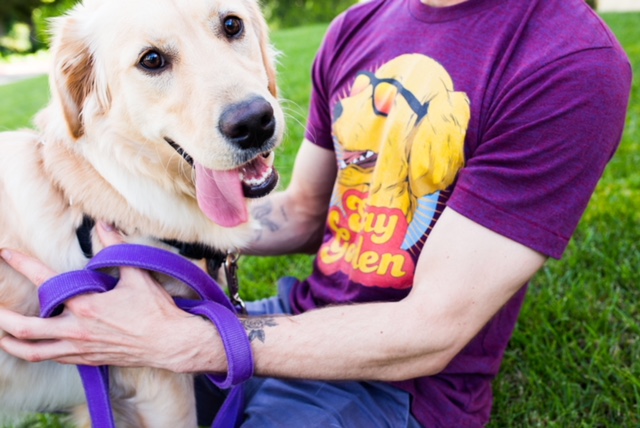 "We donate 50% of all proceeds from the Corgi shirts to Queen's Best Stumpy Dog Rescue. Not only am I obsessed with Corgis, but they really do amazing work and take in dogs with serious issues that don't have a great chance at adoption. A lot of people purchase Corgis because they're so cute, but they don't do their research, and when they end up with a dog with behavioral, or severe medical issues, they dump or surrender them. QBSDR is always there to pick up the pieces; they do such an amazing
job with these dogs and they love them like they are their own." AWWW, who doesn't love Corgi butts?
"I'm a huge "Hamildork" (I love Hamilton, the musical) and when I saw the touring production in LA, I had come to find the person who plays Laurens/Phillip Hamilton. I knew he had a Golden Retriever so I waited for him after the show and gave him a Stay Golden shirt and told him what the company was working towards. He shared it on Instagram and I've seen him wearing the shirt on a few of his Insta-stories, which makes
me happy. Lin Manuel Miranda is my next goal!"
Atomic Dog also donates product to online auctions and rescue retail shops, so if you are interested in connecting, drop them a line at atomicdogapparel@gmail.com, or on Instagram and Facebook.
KB Staff
All dogs should be happy dogs